It's time to cut your high water bills, lose the expenses of maintenance and fire the lawn service!
It's time for a SYNLawn® landscape.
The SYNLawn® Landscape System is designed to help you control all the costs associated with maintaining your lawn.
Residential Putting Green

Residential Backyard and Bocce Court
Our artificial grasses are specifically engineered for Landscapes, Playgrounds, Pets, Golf, Rooftops, Sports and Fitness Facility applications.
For Landscapes Not Football Fields
Artificial grass is widely known for it's use in sports fields, SYNLawn® synthetic turf is created for your lawns and landscaping.
Our sister company AstroTurf® handles all of the field turf needs for the sports world, while SYNLawn® focuses solely on residential and commercial landscaping applications.
A professionally installed landscape by SYNLawn® is so realistic, so unbelievably natural you won't be able to tell it's synthetic grass … even when you're standing on it.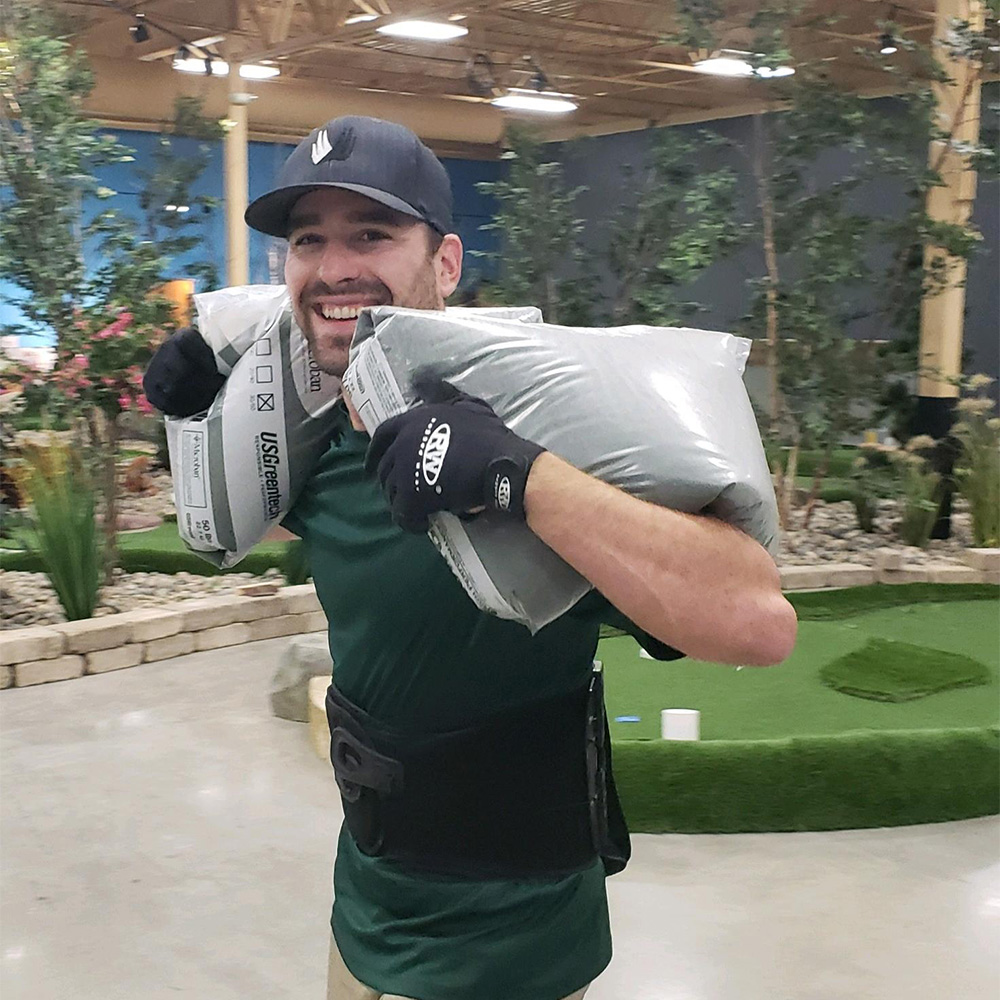 With more than a decade of synthetic turf experience, Chris has committed his career to ensuring complete customer satisfaction with every aspect of the customized SYNLawn installation.
His educated team provides evidence based information to architects and coordinates with landscape designers to maximize aesthetics and minimize waste. His crews are regularly in the field professionally installing SYNLawn's industry-leading surface systems.
LANDSCAPING

GOLF TURF

BOCCE BALL COURT

INDOOR TURF FIELD

PLAYGROUND TURF

PET TURF

ROOFTOP TURF
PLANT-BASED
ARTIFICIAL GRASS
Utilizing cutting-edge technology, our artificial grass varieties employ a multi-colored fusion of natural grass colors and thick tan thatch zone to create our softest, most realistic looking turf variety to date.
THE ENVY OF THE NEIGHBORHOOD
While Dave and Jennifer next door are out pulling weeds, mowing the grass, baking in the hot sun, you'll be out on the back deck soaking up the rays and enjoying a glass of iced tea. Having the best lawn on the block was never this easy.
Using our superior products we design and install your landscape to perfection. No detail is left out. Working with you and understanding your needs, we tailor the installation to your vision of the picture perfect lawn.
We handle all the heavy lifting, the irrigation system and create natural transitions between our grass and the natural surroundings in your landscape. We install the grass around trees, shrubs, hedges, flower beds, walkways, paving stones and anything else you require in your design.
Irrigation Control Package
While SYNLawn® does not require any water, other parts of your landscape still do. With this installation upgrade we cap the lines under our the artificial turf and re-route sprinklers and/or drip lines to the plants that need it.
SIGN UP FOR A FREE ESTIMATE
Looking for a free estimate? Send us a message and we'll get back to you ASAP!