THE SAFEST PLAYGROUND TURF
.
The only playground surface that provides consistent safety standards in high traffic areas, in any weather, at any height, and under all types of play equipment.
While safety is our number one concern, there are many other advantage to using the SYNLawn synthetic grass Playground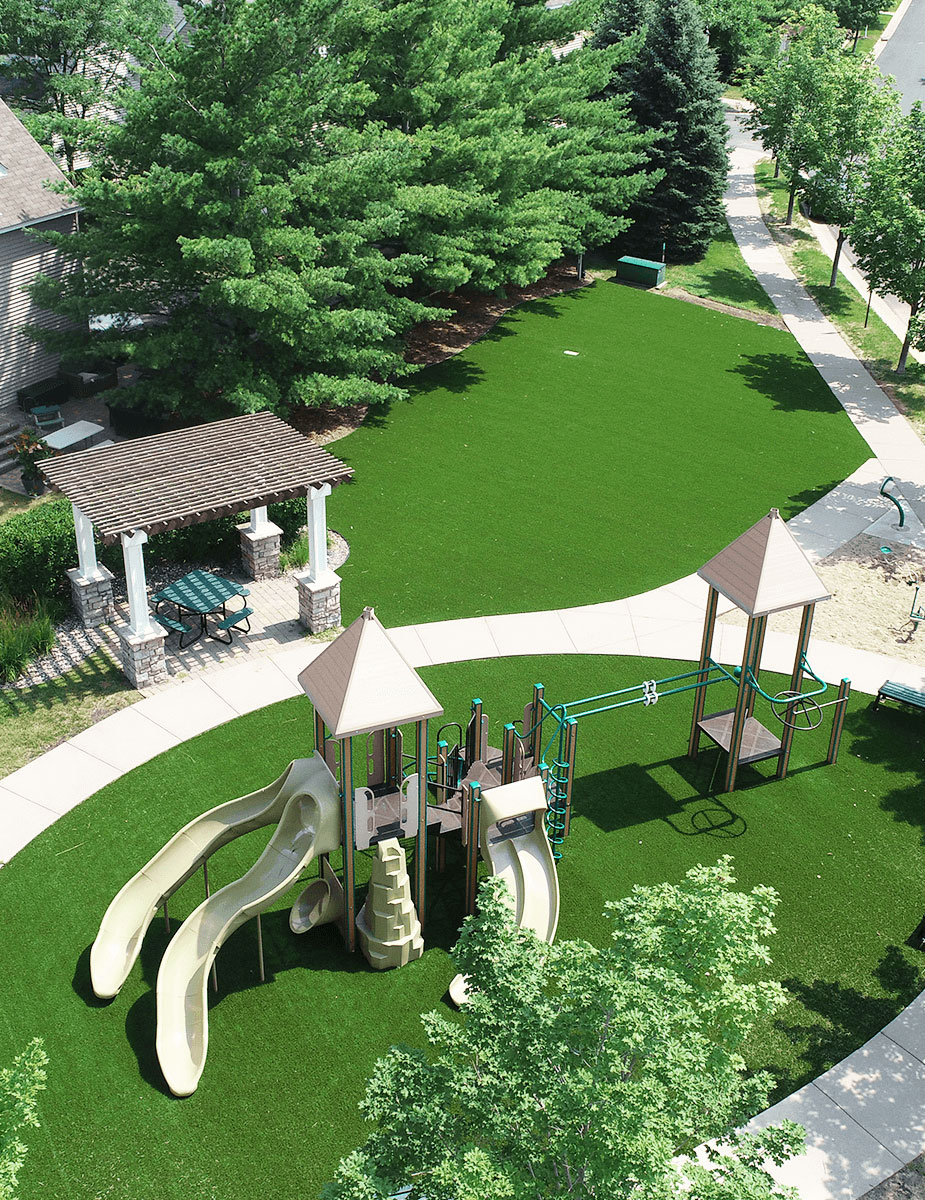 Most injuries on playgrounds occur as the result of a fall on surfaces that are abrasive, hard or just plain unsafe.
That's where the SYNLawn® Playground System comes in. We've developed the safest, most consistent playground surface anywhere.
Our system is designed for all types of playground equipment and protects children from falls as high as 10-feet under the accordance with IPEMA standards and CSA approved fall attenuation.



Brock Pad® Underlayment System




SYNLawn Artificial Grass with EnviroLoc® & HeatBlock® Technologies




Envirofill® Antimicrobial Infill



There are many options available for playground surfaces. Mulch, pea gravel, rubber or even another artificial grass product have all been used for playgrounds. None of those can even compare to the SYNLawn Playground System.
Playground equipment comes in many forms and is used in many types of playgrounds.
The SYNLawn Playground System is comprehensive, versatile system that allows for ANY type of play equipment.
We don't install one product the same for every piece of equipment.
SIGN UP FOR A FREE ESTIMATE
Looking for a free estimate? Send us a message and we'll get back to you ASAP!